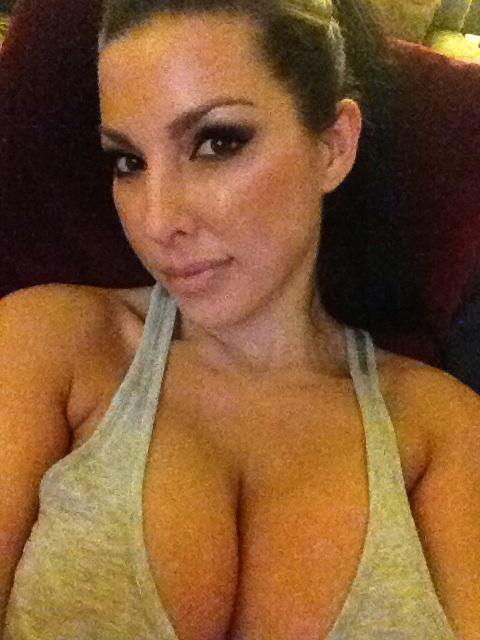 Hangin' in there
Damn! I have to say, it's been a struggle to stick with my schedule & routine because since Christmas I've been battling the flu! This stubborn thing just won't leave me alone! I had a week where I thought I was going to be better, right after New Years, and then wham! After working out and working etc, I got super sick all over again. I have been trying to take it easy but my schedule just won't allow a total slow down. I can't seem to kick this wicked cough and runny nose :o( I have been going to the gym (because I HAVE to!) but only doing what my body allows, which hasn't been much, light cardio only an hour at a time, pilates & yoga. No weights yet, HOPEFULLY I will be back in the gym like normal next week! I hate this. I know this years strain has been a lot worse than last year. I really don't know anyone that isn't or hasn't been sick yet. It's wicked! With our really uncharacteristic temps here in Vegas its no wonder we're all sick! It has been in the teens all week! Where did my winter go? Lol, I didn't sign up for this crap. I moved away from the east coast to get out of the extreme temps. I even had to put Baby's snow gear on him so he could go potty without shivering, poor guy.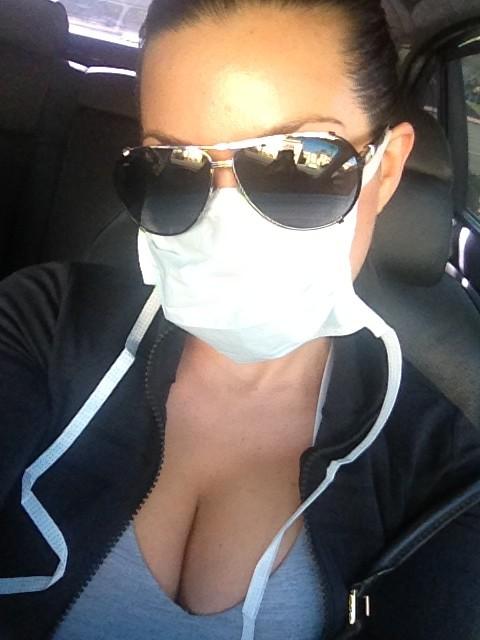 I look like the uni bomber at the hospital!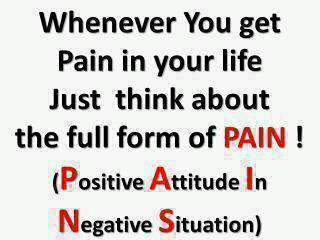 Yes, bring sick sucks! But no need to dwell, I was able to accomplish a lot at home-2 years of taxes for starters :o)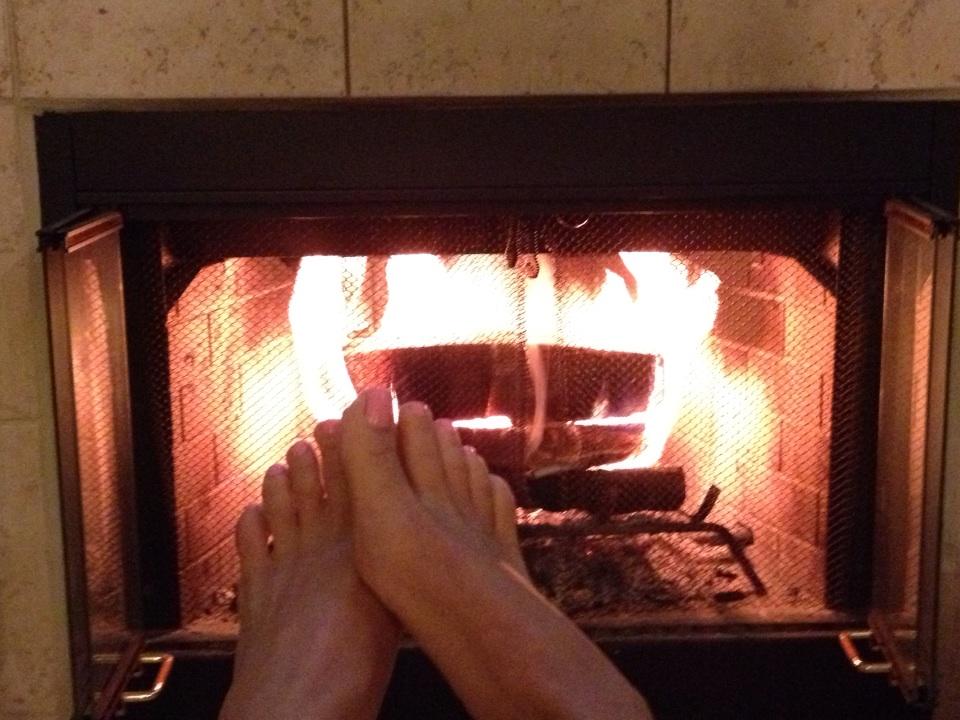 Definitely felt nice to be by the fire this COLD ass week
ANYWAY! Lol, this week has been crazy. I was prepping for a shoot BUT blessing in disguise it was postponed! Whew! It was supposed to be outdoor too, so I don't even know if it would have been possible. I am still prepping for AVN though! I hope I will see a few friendly fan faces this year, since it's the ONLY year I will go. Yes, the only year and I am not planning to go to adultcon ever again. Sad but true. To be honest, the shows are costly for me to go to, travel expenses, bodyguard fees etc. I love seeing all of you but will have to see you all in a different capacity. I will however be doing more hosting gigs this year; parties, clubs, events etc. And of course you'll be seeing me LIVE online and in all of the projects I am working on this year. If you didn't know, I provide a weekly LIVE show for my http://www.BriannaJordan.com website members for FREE! Instead of paying at http://briannajordan.cammodels.com but you can always go there to check it out first. I am also going to start offering the sales of individual photosets & videos as well. When that launches, I'll let you all know. Obviously it's a better value to become a member, and the more months you pay for in advance, the cheaper it is! More BANG for your buck ;o)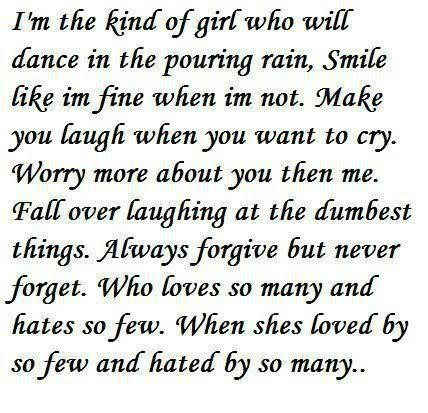 Back to AVN, I will be signing this year for OC Modeling, so come to their booth this Friday (Shit tomorrow! lol) starting at 3pm pst, I'll only be there for a few hours so make sure you stop by! and I'll be there Saturday starting at 1pm. The convention is at the Hard Rock Hotel and Casino. I hope to see you all there! Its the only place to get free one on one chatting time with me and cheap merchandise!
Also, starting Feb 18th, I am enlisting all of you amazing fans! I need your loyalty and support once again for the Miss Freeone's contest. It would be an honor & privilege to be named your favorite Miss Freeones & or Best Adult Model. I'll be here to remind you and will also be giving away prizes to the people that do vote daily and help me make it to the top 5!
To catch you up on the last few weeks of updates ONLY at http://www.Briannajordan.com
Remember that if you want to taste my juices (yes, I only send overly saturated items to you), you can purchase my panties to taste/smell while you #jerkit to me at https://abibids.com/index.php/page,Search/searchtxt,brianna%2520jordan Or http://www.ShopBrianna.net
Or simply email me your requested items and I'm sure I can find something to fit your desires ;o)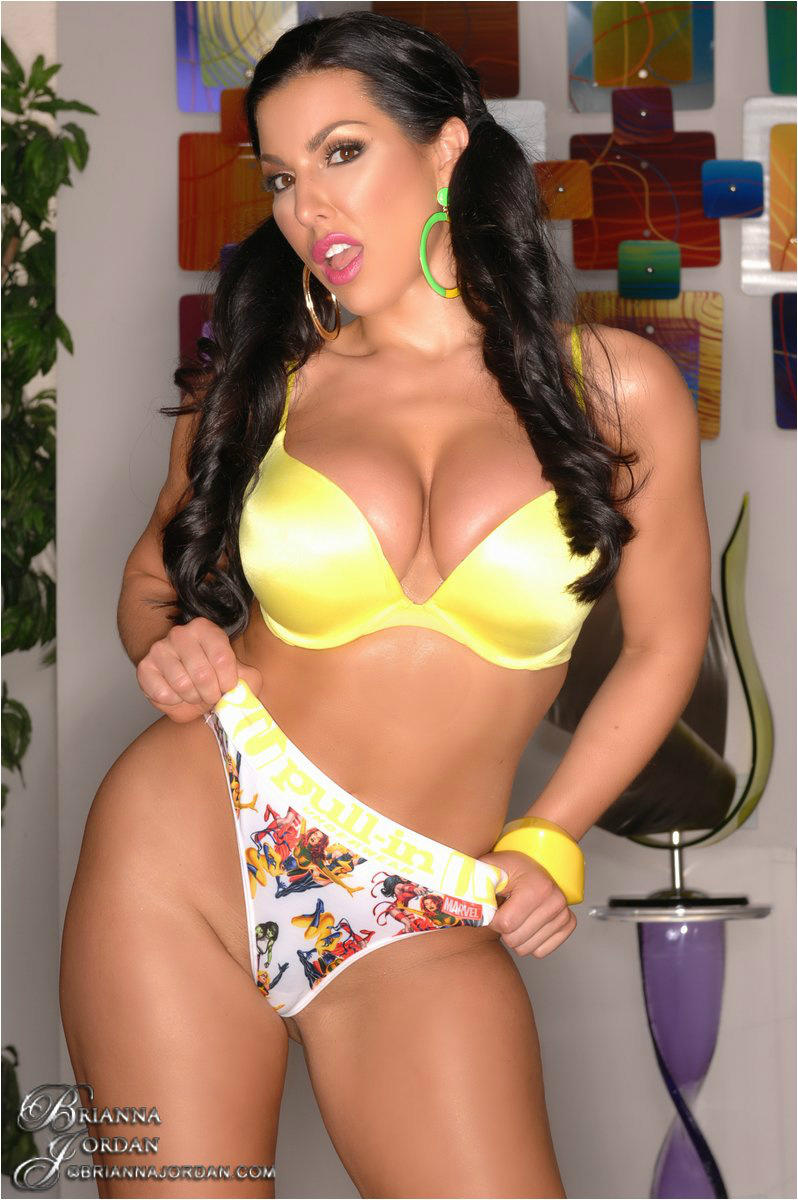 I love to geek out with my Avenger Comics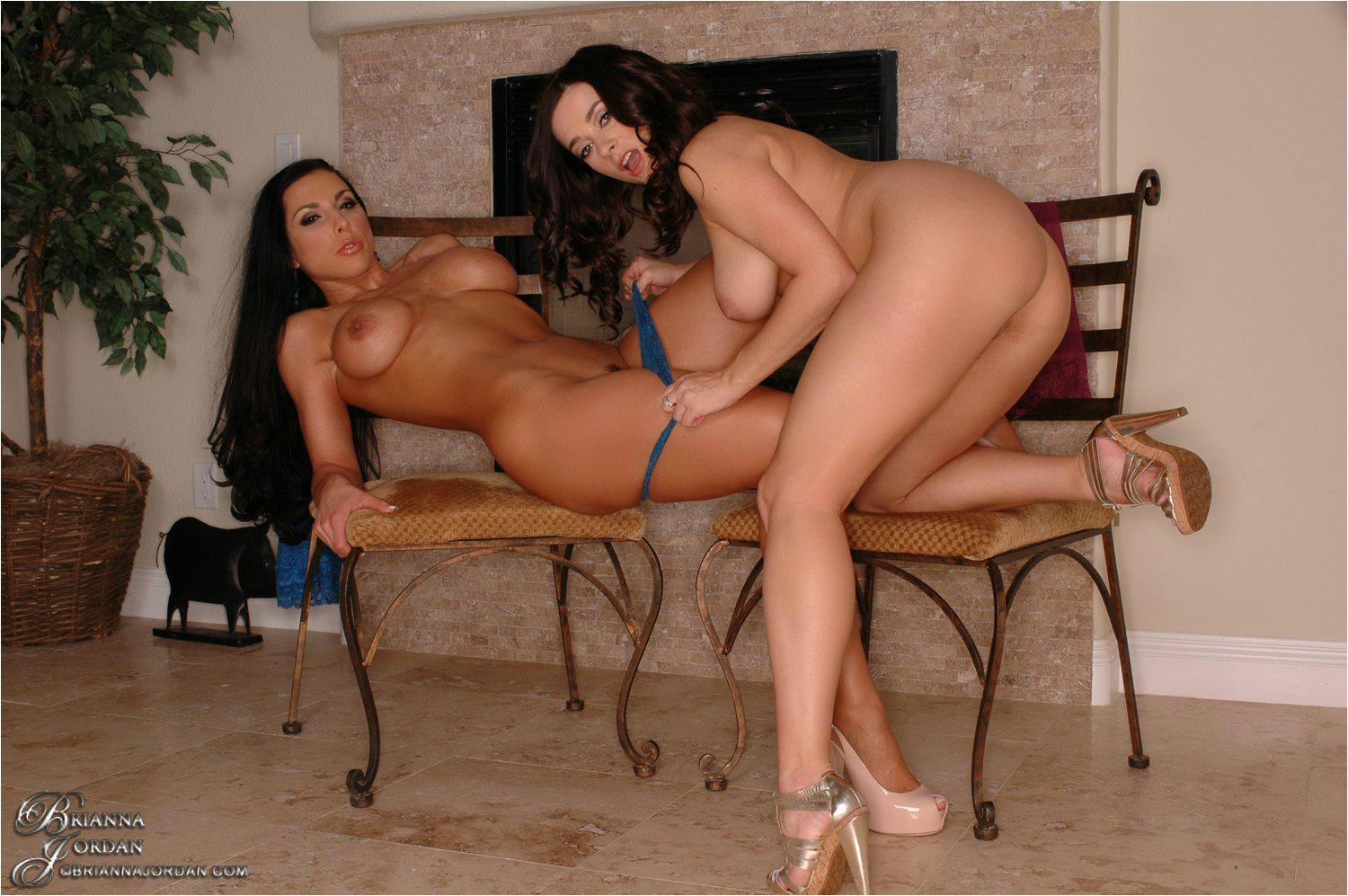 This week, Taylor Vixen plays with me and I like it!
XO Brianna